CORPORATE SAFETY TRAINING AND WORKSHOPS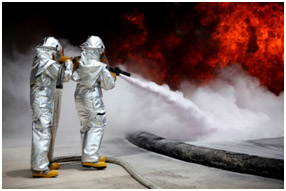 Inzinc Training Solutions, a division of Inzinc Products and Services provides value added Safety Training in Bangalore and other cities in India for Organizations that are committed to enhance their Safety Culture.
Our first category of Safety training is the Classroom training and workshop sessions. Practical trainings such as fire-fightingtraining, first aid training is another category of our Safety training.
Inzinc Training Solutions, a division of Our Safety training in Bangalore, Indiaprovidesour Client work personnel with the necessary knowledge and the skills to carry out their work at their workplace in a manner which is safe for them as well as their co-workers. Suchsafety trainings aim to help the trainees understand about how to reduce Workplace incidents (accidents or near misses or near hits) and minimize Occupational Hazards.
Inzinc Training Solutions provides value added training on the topics listed below:
Hazard Identification and Risk Assessment Classroom Workshop (one day workshop): This is a workshop that helps identify various types of Occupational hazards(such as Physical hazards, Chemical hazards, Biological hazards, Pychosocial hazards, Mechanical hazards, Electrical hazards, etc.) and arrive at the Occupational risks that needs to be analysed, evaluated and treated suitably by the use of Control measures.
Fire Fighting Training: This is a practical training where the use of fire fighting equipment (mainly fire extinguishers) is demonstrated so that Organizational personnel use the right fire extinguisher at the right time and in the right way. This training is either clubbed with the Mock drill or can be conducted separately as a one-day training as per Client requirement.
First Aid Training: This training helps our Client Organization personnel to understand the various first aid techniques and the way to use the right technique at the right time in the right manner.This can be a half-day or a 1-day training depending on our Client's requirement.
Inzinc Training Solutions provides Safety Training in Bangalore, Mumbai, Delhi, Kolkata, Chennai, Hyderabad, Pune, Jaipur, Ahmedabad, Bhopal, Chandigarh, Bhubaneswar and other cities and towns in India. Write to us at
ic@inzinc.in
for more details.
EMERGENCY MOCK DRILLS
What is an Emergency mock drill?
Put simply, emergency mock drillsare practical mock exercises in real time that prepares Workplace or even public personnel onhow to safely act and evacuate during natural disasters or emergencies such as Fire, flood, earthquake, building collapse, etc.Few emergency drills also account for man-made disasters such as terror attack, war, strike, bandh, etc.
We, at Inzinc Training Solutions also conduct Mock drills at our Client place which helps test the Emergency Preparedness and Response procedures laid down by an Organization. These mock drills are conducted by our trained experts who are experienced in conducting such drills successfully and to the satisfaction of our Clients.
We provide with the Observation report on the mock drill that we conduct which among other important details include the actual evacuation time. We compare the actual evacuation time with the safe evacuation time so that the evacuation performance is understood.
Inzinc Training Solutions provides services such as Emergency Mock Drills or Fire Drills in Bangalore, Mumbai, Delhi, Kolkata, Chennai, Hyderabad, Pune, Jaipur, Ahmedabad, Bhopal, Chandigarh, Bhubaneswar and other cities and towns in India.