Overview of our ISO Consultancy Services
Inzinc Consulting India Pvt. Ltd. is one of the leading ISO consultancy companies in India based in Bangalore. We provide Consultancy and training services for the following International Standards :
Whether a small organization or a multinational corporate, our proven consulting solutions will ensure that you implement chosen ISO standard in the most effective way with timely project completion. With rich experience of our team, we ensure that the chosen ISO standard implementation does not become just a documentation activity but it becomes a way of life for the organization so that a proper Management System is effectively installed in your Esteemed Organization.
ISO 9001 - Quality Management System
ISO 9001 Consultancy Services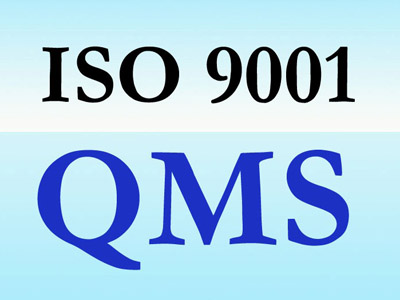 Inzinc Consulting India Pvt. Ltd. consists of a dedicated team of ISO consultants in India who are one of the best ISO 9001 consultants in Bangalore (Bengaluru), India who provide ISO 9001 consultancy services in India is a total package that includes ISO 9001 Documentation training in India, ISO 9001 implementation training in India, ISO 9001 awareness training in India and ISO Internal Auditors training in India. To reach our ISO Consultants in Bangalore (Karnataka), Mumbai, Chennai, Pune, Delhi, Mysore, Hubli, Belgaum, and other cities in India please call 9379917239 or email us at ic@inzinc.in.
Training on ISO Quality Management Systems
Inzinc Consulting India Pvt. Ltd. provides training on the ISO 9001:2015 Quality Management Systems by expert trainers who are richly experienced and will teach in a simple practical way.
ISO 9001 QUALITY MANAGEMENT SYSTEM (QMS) Maintenance Services
After Certification it is observed in few cases that there is a decreased focus on following practices what QMS had established during ISO certification process. We provide services to maintain the tempo and sustain the QMS so that you get continued benefits of QMS.
If you are presently ISO 9000:2008 certified, we help you to upgrade to ISO 9001:2015.
What does our consultation include?
We, at Inzinc Consulting India Pvt Ltd. ensure that the ISO experience is not only a documentation-centric one but will be practical and help you implement World class systems in your respective Organization / Institution. We help you lay a solid foundation to realize growth through Continual Improvement.
Our ISO Consultation includes :
The As-is Audit to analyze gaps
ISO Awareness Training
Formulation of Quality Policy and Quality Objectives
Assistance in Documentation of Quality Management System which includes
• Quality Manual
• Quality System Procedures
• Work Instructions
• Forms
• Formats
Implementation guidance
Internal Auditor Training
Help conduct Internal Audits, get the findings and help with corrective / preventive actions
Help with the Management Review
Conduct mock Audit
Post Certification – QMS Maintenance services.
You can contact us at ic@inzinc.in for your valued enquiries for ISO Consultancy, ISO Certification Consultants, ISO Consultants Bangalore
Introduction to ISO 9001
The ISO 9000 is a family of International standards which is related to quality management systems and designed to help organizations ensure that they meet the needs of customers and other stakeholders while meeting statutory and regulatory requirements related to the product / services.
The first ISO 9000 standard was published in the year 1987. The second version was in the year 1994 followed by the 2000 and 2008 version.
The latest standard is the ISO 9001:2015 standard. This standard was published in September 2015
ISO 9001 is a global generic quality management standard that is used both product and service organizations in order to achieve Worldwide recognized standards of quality.
The ISO 9001: 2015 is a Process standard and NOT a Product Standard.
Benefits of ISO 9001
Get more revenue and business from new customers
Document, understand, and communicate your company processes
Improve efficiency, reduce waste and save money
Improve the consistency of your operations
Build quality into products and services from design onward.
Gateway to INTERNATIONAL BUSINESS
It provides International quality recognition.
International, expert consensus on state-of-the-art practices for quality and environmental management.
Common language for dealing with customers and suppliers worldwide in B2B.
Increased customer satisfaction or even perhaps Customer Delight!
As per ISO, the ISO 9001:2008 standard is based on Eight Quality Management Principles.

Eight Quality Management Principles
Focus on your customers
Provide leadership
Involve your people
Process approach
Systems approach to Management
Encourage continual improvement
Get the facts before you decide
Work with your suppliers
ISO 14001 – Environmental Management System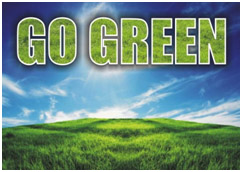 ISO 14001 is an international standard which specifies a process for controlling and improving an Organization's Environmental performance.
What is Environmental Management System ?
Environmental management system (EMS) is the management of an organization's environmental programs in a holistic, systematic, planned and documented manner. It involves the organizational structure, training, planning and allocating resources for developing, implementing and maintaining policy for achieving environmental protection.
Benefits of ISO 14001
This standard provides a framework to minimize waste and maximize the efficiency of your consumption of water, energy and raw materials.
Peace of mind that your organization is in compliance with current environmental laws and legislation
Improved management transparency and integration with other management systems like ISO 9001, AS9100, and AS9120
Reduced costs for emissions, discharges, waste handling, transport and disposal
Improved staff morale
Occupational health and Safety Management System
Introduction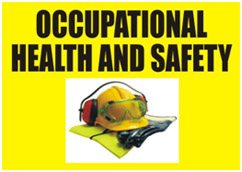 ISO 45001 is an International Standard that specifies the requirements of a Occupational Health & Safety Management System (OH & S).
Organizations across the World are increasingly getting certified for ISO 45001:2018 to help formulate their risk management strategy to protect their workforce and satisfy the requirements laid out by legislation.
What is Occupational Health and Safety Management System ?
Occupational Health and Safety Management System (OHSMS) is the system that helps an Organization manage Health and Safety risks and enables to continually improve their safety performance and compliance to the applicable legislation. This will help all the Organization's personnel to work in a safe working environment by better health management that wards off occupational hazards.
Benefits of ISO 45001
Reduces accidents and incidents in the workplace by elimination of Occupational Hazards
Ensures the safety of all the employees, visitors and sub-contractors
Ensures legislative compliance
Boosts employee confidence since he/she is assured of safety at the workplace. This can eventually show up as good work performance.
Enhance the Organization's public reputation in the health and safety aspects.
ISO 22000 – Food Safety Management System and HACCP
Introduction to ISO 22000
Food safety is related to the presence of food-borne hazards in food at the point of consumption. It is only obvious to avoid such hazards and exercise control through an efficient and effective Food Safety Management System. ISO 22000 is an International Standard that specifies the requirements of Food Safety Management System (FSMS). The latest auditable standard is ISO 22000:2018.
What is Food Safety Management System ?
Food Safety Management System (FSMS) is the system that helps an Organization to identify and control Food Safety Hazards that can occur at any stage in the food supply chain.
Benefits of ISO 22000
Ensures safe food intake
Eliminates food borne diseases
Improves the food brand and enhances the Organization's image
Enhances customer confidence in the food products manufactured by the Organization
Ensures Organizational commitment to manage food safety risks & hazards and exercise control
May ensure qualification as a global food supplier
HACCP – Hazard Analysis Critical Control Point
HACCP is a pro-active and preventive approach to food and pharmaceutical safety that addresses physical, chemical and biological hazards as a means of prevention than finished inspection of the product.
Difference between HACCP and ISO 22000
The Hazard Analysis and Critical Control Point (HACCP) process identifies all those hazards that threaten food safety, like sources of bacteria or chemical contamination. The CCPs or the Critical control points are the points in food production or handling during which these hazards can occur. HACCP is a part of ISO 22000 that directly addresses these hazards and sets up procedures for monitoring the critical control points in the food line. Example: correct temperature level and tolerable levels of cleanliness. HACCP also includes keeping records as objective evidence and verifying that the procedures are implemented as they are written.
HACCP operates on seven standards:
Carrying out hazard analysis to help identify potential hazards and develop control measures.
Establishment of critical control points (CCPs) or points in a process at which hazards can be controlled or eliminated.
Determine acceptable limit(s) for each CCP.
Establish systems to monitor each CCP.
Formulate corrective actions wherever required.
Establish verification procedures for the whole HACCP system.
Document procedures related to HACCP principles
Introduction to ISO 27001:2022 - Information Security Management System (ISMS)
The ISO 27001:2022 standard specifies requirements for establishment, implementation, maintenance and continual improvement of an Information security management system. The expert ISO 27001 consultants in Bangalore (ISMS consultants in Bangalore) of the Inzinc Team will ensure in providing professional consultancy solutions that puts a solid ISMS foundation.
What is an Information Security Management System?
An information security management system (ISMS) is the part of an organization's management system that consists of a set of policies, objectives and procedures to ensure that the organization's information is kept secure, to manage & minimize the risk and ensure business continuity by pro-actively minimizing the impact of a security breach.
What is Information Security ?
Information security is the practice of protecting organization's assets from unauthorized access, use, disclosure, falsification, modification, recording or destruction in order to achieveConfidentiality, Integrity and Availability (CIA)
What does our ISO 27001 Consulting services include?
Our ISO 27001 Consulting services in Bangalore includes
ISO 27001 Gap Analysis: Conduction of ISO 27001 gap analysis and submission of the gap analysis report
Documentation of ISMS Manual (ISO 27001 manual), ISMS procedures, ISMS policies (including ISO 27001 security policy), forms & formats. Our ISMS consultants will use the professional ISO 27001 documentation toolkit to cover the ISO 27001 documentation requirements of the ISO 27001:2022 standard.
Help and guidance in implementation of ISO 27001 controls (All of ISO 27001 controls list that are applicable as given in Annex A of ISO 27001:2022 standard)
Hlp and guidance in preparation of Statement of Applicability (SOA)
Help and guidance in conducting Risk Assessment and Risk treatment (Risk Management)
ISO 27001 Awareness training where we teach Information Security basics (ISO 27001 basics) and ISO 27001 overview
ISO 27001 Internal auditor training and help conduct ISO 27001 Internal audit and help conduct ISO 27001 Management Review.
Our ISO 27001 consultants in India will ensure that the above ISO 27001 consulting services in Bangalore (and other parts of India) are executed with dedication and in a timely fashion. Our ISO 27001 Consultants in Bangalore make sure that the ISO 27001 implementation helps you to effectively establish, monitor and continually improve the Information Security Management System.
ISO 27001:2022 – Information Security Management Systems - ISMS

ISO / IEC 27001:2022 is an international standard for establishing, implementing, operating, monitoring, reviewing, maintaining, and improving an Information Security Management System to bring information security under management control.
The ISO 27001:2022 standard is extremely helpful for the protection of critical information in the fields of engineering, banking, financial, health, public and IT.
Comparison of ISO 27001:2022 and ISO 27001:2013
ISO/IEC 27001:2022 is the second revision after the second version ISO/IEC 27001:2013. Thus, this new standard cancels and replaces ISO 27001:2013 with effect from 25-October-2022. The revision takes into account the practical experience of using the standard worldwide. However, there have been two other major influences on the revision.
Move to have all new and revised management systems have the same core text, same 10 clauses so that integration of standards become easy
Align ISO 27001 to ISO 31000:2009 which is the risk management standard
The 2013 Version had 114 controls spread over 14 domains. Whereas the 2022 Version has 93 Controls spread over 4 domains.
ISO 27001:2013 had 8 main clauses
ISO 27001: 2022 has 10 Main Clauses namely:
Scope
Normative references
Terms and definitions
Context of the organization
Leadership
Planning
Support
Operation
Performance evaluation
Improvement
The Section on PDCA cycle is removed. But PDCA continues to be one of the tools of Continual Improvement.
Instead of specific inputs and outputs of the management review, the clause 9.3 Management Review now places requirements on the topics for consideration during the review.

ISO 27001:2022 Mandatory documents
Following are the Mandatory documents that are required by ISO 27001:2022 ISMS standard::
Scope of the ISMS (clause 4.3)
Information security policy (clause 5.2 and control 5.1)
Information security objectives (clause 6.2)
Information security risk assessment process (clause 6.1.2)
Information security risk treatment process (clause 6.1.3)
Statement of Applicability (clause 6.1.3 d)
Documentation related to operational planning and control (clause 8.1)
Definition of topic-specific policies (control 5.1)
Definition of security roles and responsibilities (control 5.2)
Inventory of assets (control 5.9)
Acceptable use of assets policy and procedures (control 5.10)
Procedure for labelling of information (control 5.13)
Information transfer rules and procedures (control 5.14)
Access control policy (control 5.15)
Processes and procedures for managing the information security risks associated with the use of supplier's products or services (control 5.19)
Processes and procedures for managing the information security risks related to ICT products and services supply chain (control 5.21)
Processes for acquisition, use, management and exit from cloud services (control 5.23)
Incident management procedure (controls 5.24, 5.26 and 5.28)
Business continuity procedures (controls 5.29 and 5.30)
Legal, statutory, regulatory and contractual requirements related to information security (control 5.31)
Procedures to protect intellectual property rights (control 5.32)
Operating procedures for IT management (control 5.37)
Disciplinary process for breach of information security (control 6.4)
Rules for Clear desk and clear screen (control 7.7)
Documentation of security configurations of hardware, software, services and networks (control 8.9)
Information backup policy (control 8.13)
Procedure for Installation of software on operational systems (control 8.19)
Rules or policy on effective use of cryptography and key management (control 8.24)
Rules for the secure development of software and systems (control 8.25)
Secure system architecture and engineering principles (control 8.27)
Secure coding principles (control 8.28)
Security testing processes (control 8.29)
Change management procedure (control 8.32)
ISO 27001:2022 Mandatory Records
The mandatory records that are required by the ISO 27001:2022 standard are as below:
Record of information security risk assessment process and results (clause 6.1.2 and clause 8.2)
Record of information security risk treatment – the complete risk treatment plan along with results of risk treatment (clause 6.1.3 and clause 8.3)
Records of training, skills, experience and qualifications (clause 7.2)
Monitoring and measurement results (clause 9.1)
Internal audit program (clause 9.2.2)
Results of internal audits (clause 9.2.2)
Results of the management review (clause 9.3.3)
Nature of non-conformities and actions taken (clause 10.2 f)
Results of corrective actions (clause 10.2 g)
Signed information transfer agreements (control 5.14)
Signed supplier agreements containing information security requirements (control 5.20)
Confidentiality or non-disclosure agreements (control 6.6)
Logs of user activities, exceptions, faults and security events (control 8.15)
We have experienced Lead auditors and information security consultants. Our ISMS Consultants in Bangalore, ISMS Consultants in Chennai, ISMS Consultants in Delhi and ISMS Consultants in India do proper justice to our clients.
Our committed team of ISO 27001 Consultants in Bangalore, Karnataka, India (Information Security Consultants India) will help conduct the Internal Audits on behalf of our clients and we will submit reports of the Internal Audit.The expert network makes us one of the chosen ISO 27001 consultants in Hyderabad, ISO 27001 Consultants in Pune, ISO 27001 Consultants in Chennai, ISO 27001 Consultants in India, ISO 27001 Consultants in Dubai, Abu Dhabi, Singapore, London, etc and we also provide ISO 27001 consulting in Thailand, Kuwait, Oman, Malaysia, Canada, UK, Australia and other parts of the World.
The benefits of 27001 are as below:
Provides a system to secure confidential data and information
Permits secure information exchange
Helps to minimize or nullify the risk exposure
Shapes a security culture in your Organization
Enhances customer and stakeholder confidence in how you manage risk
Helps to safeguard the Organization and its assets
ISO 22301 Business Continuity Management System (BCMS)
ISO 22301 is the international standard that specifies the requirements of a Business Continuity Management (BCM) System. Business Continuity Management has become crucial to help Organizations mitigate the effects of disasters that could potentially disrupt business operations. The latest standard is the ISO 22301:2019 standard.
Benefits of ISO 22301 standard certification:
Identify and oversee present and potential dangers that could disrupt your business
Minimize financial losses due to through risk management, emergency preparedness & response and contingency planning.
Ensure the continuity of critical functions and resources during contingencies.
Enhance Customer confidence and more business
Provides a system to improve the time of recovery
Reinforce organizational growth due to continued uninterrupted business
Inzinc Products and Services will depute competent ISO 22301 Consultants in Bangalore, Chennai, Delhi, Mumbai, Kolkata, and other parts of India. We can also deploy ISO 22301 consultants in Dubai, Abu Dhabi, Sharjah, Singapore, Malaysia, UK, etc.
ISO 13485:2016 Quality Management System for Medical Devices (QMSMD):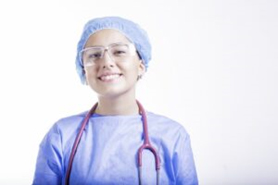 The ISO 13485 standard on Quality Management System for Medical Devices specifies the requirements for establishment, implementation, maintenance and continual improvement of a Quality Management System for Businesses in one or more stages of the Medical Device Life-cycle. The ISO 13485:2016 standard is the latest version and was published in March 2016. This version cancels and replaces the 2003 version which was the first edition of ISO 13485 standard. Our team of ISO 13485 consultants in Bangalore, Karnataka ensure that we do a good job and get our Client Organization certified to ISO 13485:2016 in reasonable time period.
ISO 13485 Benefits:
Organizations can obtain the following benefits by implementing the ISO 13485 standard:
Through robust processes, Organizations can enhance the safety and performance of the Medical Devices
Help obtain license to manufacture / import Medical Devices in India. It also helps in complying with other regulations applicable to the Organizations
Will help deal with business uncertainties through Risk Management
Realize benefits of implementing best practices in the Organization
By following the PDCA (Plan – Do – Check – Act) cycle for the system and the processes, continual improvements can be made.
Wastes in the form of defects and errors can be minimized.
Monitoring and measurement of processes along with audits act as a check for analyzing performance and correcting the short falls.
Achieve business objectives and process level objectives more consistently with the help of Risk Management.
ISO Certification Services
Inzinc Consulting India Pvt. Ltd. is tied up with one of the best ISO Certification bodies in India and can therefore provide ISO Certification services in Bangalore, India such as ISO 9001 Certification in India, ISO 14001 Certification in India, ISO 27001 Certification in India, ISO 45001 Certification in India, ISO 22000 Certification in India, etc. We are tied up with popular Certification bodies in Bangalore and India with a range of Certification bodies that fits your value and budget requirements. Our ISO Consultants in India have enough experience to tell you which combination of Certification body and Accreditation is possible and suitable for you base on your budget and value. Our ISO Consultants in Bangalore will explain the ISO Certification process to help you decide the timelines for the ISO project. We explain ISO 9001 Certification Process, ISO 14001 Certification Process, ISO 27001 Certification Process, etc. We provide the ISO Certification in all cities of India such as ISO Certification In Bangalore (Bengaluru), ISO Certification in Mumbai, ISO Certification in Chennai, ISO Certification in New Delhi, ISO Certification in Pune, etc.
The PDCA Model (PDCA Cycle or the Deming Cycle)
Most of the ISO standards are based on the PDCA Cycle (Plan Do Check Act Methodology)
The PDCA cycle or the Deming Cycle is a continuous wheel used for improving business processes and products. Each improvement cycle has 4 steps namely Plan, Do, Check and Act.
The PDCA Cycle was first given by Dr. W. Edwards Deming, an eminent Quality Guru and father of Modern Quality Control.
PLAN
Planning involves establishing the objectives and processes required to deliver results as per the expected targets
DO
Do involves implementing the plan and executing the process. It also involves collecting data to help analysis during "CHECK" and "ACT" steps.
CHECK
Check involves analyzing the actual results derived from the "DO" step and comparing vis-à-vis the expected results that were planned in the "PLAN" step to determine any gaps found during implementation. It also involved checking the appropriateness and completeness of the plan in order to enable the execution.
ACT
Act involves requesting correction / corrective actions on major differences between actual and planned results. Root Cause Analysis is carried out to analyze the differences. After determining the Root Causes, the changes must be applied to include product or process improvement.
PDCA Cycle as a Tool for Continual Improvement
When PDCA is run once, some improvement is realized. But for further continual improvement, the planning is further refined and again another iteration of this cycle is carried out. This goes on and on and continual improvements are realized every time.
We are one of the fast growing ISO consultants in Bangalore. Whether a small organization or a multinational corporate, our proven consulting solutions will ensure that you implement chosen ISO standard in the most effective way with timely project completion. We can proudly say that we are one of the best ISO consultants in Bangalore.